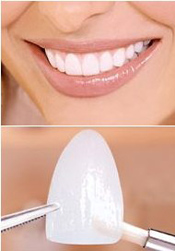 If your dental problem is cosmetic in nature, maybe crooked, cracked, chipped or discolored teeth, you should talk to someone at Shenandoah Family Dentistry about dental veneers and lumineers. With dental veneers and Lumineers, you get to provide a solution to both problems at one go. They are recommended to people for which regular teeth whitening procedures and cosmetic bonding do not really work.
What are Dental Veneers?
Dental veneers are fingernail-thin laminates that can be bonded on teeth to correct either the shape or the color of your natural teeth. They can do this by acting as the teeth's new outer coating. They are also designed to be similar enough to teeth that they can blend with what remains of the structure.
So, What are Lumineers?
Lumineers are extra thin porcelain veneers. At 0.2 mm to 0.3 mm, they are barely there. For comparison, regular veneers measure at about 0.5 mm thick. Not only will your teeth's form and color be changed but your whole smile will be transformed without a noticeable added layer. Dental practices, such as the Shenandoah Family Practice, which try to work with the most advanced tools, make use of the whisper-thin technology of Cerinate Lumineers.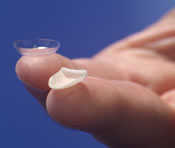 With the use of 0.2 mm to 0.3 mm Lumineers, your cosmetic dentist usually does not have to perform any drilling to reduce your natural teeth. Tooth reduction can be necessary to accommodate regular veneers. The skilled team at Shenandoah Family Dentistry will be able to help you choose which option is best for your restoration.
Who Should get Dental Veneers or Lumineers?
If you have gaps, cracks, chips and/or stains on your teeth, you may be advised to go through either cosmetic bonding or the application of dental veneers. The latter, however, may be your cosmetic dentist's procedure of choice as veneers are more resistant to discoloration. It has been mentioned that patients who cannot get their teeth whitened through regular whitening techniques may have to go for dental veneers.
By choosing a skilled, experienced dentist, you should not expect anything else but success. We aim to provide our patients with bright, beautiful smiles using various cosmetic procedures. Our dental office promotes the use of Cerinate Lumineers. Especially for patients who do not want to go through any form of drilling or receive shots before the procedure. The application is a safe and offers a very high rate satisfaction.
The skill of the dentists at Shenandoah Family Dentistry, combined with advanced dental technology, ensures you will leave our office with whiter and better-shaped teeth. Teeth you will be proud to show off!